CI Green Leaf (TOA)
Where is the programme based?
The drop-off point/pick up point is the Log Cabin. Garden Centre, St Conal's Campus, but the programme is in the community.
Who is the programme for?
The programme is for anyone over 18 who has a disability or health condition, with the capacity to take part in a community based program for at least 5 hours a week.
How can someone get on the programme?
Referrals to the programme(s) are normally through an Occupational Guidance Officer.
Cost of the programme
The programme is free. There is no charge for the programme, there may be a cost for some community based modules or activities, depending on the modules chosen. If you travel with SITT Local Link to/from the centre, SITT charge €3 per day for this transport. 
What supports are available?
Addiction Councillors

Self-advocacy Training

MABS (money advice)

Conflict resolution and anger management

Access to Medical Advice

Community Services
What activities make up the programme?
Work placements in the Community.

Learning new skills

Further Education

Attending Community Classes in their choice of chosen interests.

Exploring New Hobbies.

Relaxation Activities.
Programmes
Access to Driving Lessons

EBT Skills base

Adult literacy

Teagasc- Farming Courses

Clean Coast (An Taisce)

Men's Shed – wood turning

Art, Computer skills, Cookery Courses.

Independent Living Courses.
Certification
E.T.O Skill Base – Level 1 and 2
Qualifications for specific courses from Teagasc
How long can someone stay on the programme?
DCITS provides support for adults aged 18-65. Attendance is not time – limited. Plans and transitions will be fully supported for service users progressing through DCITS Programmes at levels Dawn, Alpha, Aspire and Connect
Is the programme full-time or part-time?
DCITS offers both full-time and part-time options, depending on each individual's needs, wishes and preferences.
Is there a waiting list for the programme?
You should contact the Programme Coordinator directly for up to date information on waiting lists. 
Additional Information
We aim to provide people with new skills and opportunities to make their lives better in their Community and making sure that everyone learns to be more independent and feels valued and supported. We provide a safe place to make new friends, find new hobbies and make more choices.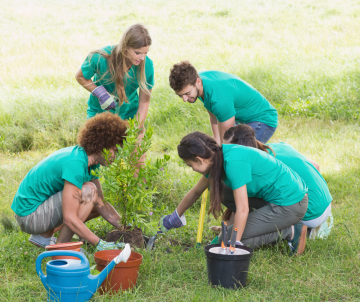 CI Green Leaf (TOA)
St Conal's Hospital
Letterkenny
Rose McEleney
Office Admin
rose.mceleney@hse.ie
087 6882341